6 Tips to Increase Conversion Rates and Lead Generation
Marketing research indicates that 93% of buyers start the process of buying with an Internet search. The first thing many of these buyers see is your website's landing page. Your website's effectiveness depends greatly on your landing page. A quality page not only gains more exposure because it ranks higher in the search engines, it draws more quality and targeted traffic to your site. According to marketing expert Tim Ash, there are six ways to increase your sites conversion rate and improve lead generation.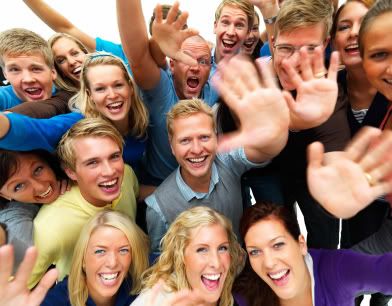 6 tips for conversion and lead generation increase:
1. Think Branding – Since this is your business's first impression, include a logo that reinforce brand recognition. Include clickable graphics.
2. Focus on a Call to Action-Use an arrow graphic to show users how and where to get what they are looking for. Build your content around meeting the users' needs by providing free downloads, reports or videos. Focus on the benefits and the call to action.
3. Reassure your Prospect- Provide an atmosphere that ensures users that it is safe to part with their information. Privacy statements, customer testimonials, Better Business Bureau logos, contact information are a great way to do this. Give them a reason to part with their information. Present your solution to their problem in a professional manner.
4. Say Thank You- Thank your prospect for sharing his information and time with you. Have a thank-you page that confirms their submission. Don't forget to include another offer as well. Make sure they receive an email with your logo and contact information.
5. Be Search Engine Friendly- Make a search-engine friendly URL. Include keywords whenever possible.
6. Test- Testing your page results are essential for lead generation. Landing pages are one of the most valuable to test. You can test headlines, copy, forms, offers, designs, and more. Testing landing pages can lead to increases in conversion rates.
Creating quality optimized landing pages is important to your conversion rate and it need not be overwhelming. Remember what you look for when shopping and how you like to be treated when you visit a website. Remember these tips when creating your landing page and increase your conversions and lead generation.